NOVEMBER 2022
11/01 – Anderson Impact Center 10th Anniversary Celebration!
The Anderson Impact Center is celebrating 10 years of community service! Please join us on Tuesday, November 1, 2022 for an open house between 4:00 and 6:00pm, and an informal community dinner with guest speakers at 6:00pm. Dinner tickets are $25. All proceeds benefit AIC outreach programs. Contributions are tax deductible to the fullest extent allowable by law. Please contact theandersonimpactcenter@gmail.com for more details about ticket sales and sponsorship opportunities. We hope to see you in November!
Many thanks to our sponsors: Gathering of the Queens, Keller Williams East Central, Anderson Housing Authority, New Covenant Kingdom Ministries, Purdue University, and Heart of Indiana United Way.
OCTOBER 2022
10/27 – Anderson Impact Center Candy Land Caravan!
Please join us for our 3rd Annual TRUNK OR TREAT candy giveaway on Thursday, October 27th from 6:00 to 7:00pm!
EVENT DETAILS:
– Safe, family-friendly environment
– Ideal for ages 12 and under
– Prizes for best costumes and best car decorations
– Street and on-site parking available
– We'll be there rain or shine
– FREE Admission!
PARTNERS WANTED! For Caravan guidelines and registration forms, candy donations or sponsorship information, contact the AIC Program Coordinator at theandersonimpactcenter@gmail.com. Presented with support from: Anderson Public Library, Anthem Blue Cross Blue Shield, Aspire Indiana Health, Firefly Children & Family Alliance, TRC Early Head Start, the Sweet 16 Neighborhood, and Charitable Film Network.
10/20 – Indie Lens Pop-Up Screening of "MOVE ME" 
Join us on Thursday, October 20th at 6:00pm for a free virtual screening of MOVE ME by Kelsey Peterson, Eli Olson, and Daniel Klein.
Beneath the waters of Lake Superior, off the shore of Wisconsin, Kelsey Peterson underwent a transformation. On the eve of Independence Day 2012, she dove in and hit the lake bottom headfirst, suffering a life-altering spinal cord injury that takes away both function and sensation from the chest down, essentially robbing Kelsey of her self-identities as an athlete and dancer. Alongside peers and allies in the spinal cord injury community, she seeks to answer the question "Who am I now?" As she grapples with the ebb and flow of hope and acceptance, Kelsey talks to researchers and meets with people who belong to this community and who help give her the strength and the will to return to dance. When a cutting-edge clinical trial surfaces, it tests her expectations and her faith in the possibility of a cure, forcing her to evaluate the limits of her recovery—in body and spirit.  
TRT 61 minutes. RSVP at https://ovee.itvs.org/screenings/r63os. Indie Lens Pop-Up is a free community film series that brings people together for in-person and virtual screenings and community-driven conversations. For more details visit https://itvs.org/films/move-me.
MOVE ME premieres on #IndependentLens Monday, November 7, 2022. Watch on PBS and the PBS Video app starting at 10/9c. Check your local listings at https://www.pbs.org/independentlens/coming-soon/. Presented with support from: #ITVS #MoveMePBS  #IndieLensPopUp #Sweet16Neighborhood  #PeakMediaGroup  #CharitableFilmNetwork 
JUNE 2022
2nd Annual Juneteenth Fish Fry Fundraiser!
Celebrate Juneteenth Weekend with a Dan's Fish Fry Fundraiser to benefit the Anderson Impact Center – Saturday, June 18th from 4:30pm to 7:30pm at 630 Nichol Avenue, Anderson, IN 46016. The fish fry will include vendors and outreach booths! Tickets are $10 on the day of the event. Purchase $9 "Early Bird" Discount Tickets HERE.  For information about volunteering, sponsorship or vending opportunities, please contact theandersonimpactcenter@gmail.com. The AIC is also hosting a free Gospel Concert on Sunday, June 19th from 3:00pm to 5:00pm. See flyer below for more details.
Special Thanks to our Sponsors:
Green Star – Breathe Easy Madison County, and Ivy Tech Community College of Anderson
Black Star – Anderson University, Madison County Chamber of Commerce, and Morales Group Staffing
Red Star – Anderson Housing Authority, Glazebrooks Funeral Services, The Jane Pauley Community Health Center, L. C. May Funeral Services, Madison County SURE, and NTN Driveshaft
In-Kind – Coke Cola Consolidated, Culligan Water, Prairie Farms Dairy, and Steadii Rockin Café
Celebrate Freedom Day with a "Dan's Fish Fry" fundraiser to benefit the Anderson Impact Center on Saturday, June 19th from 4:30 p.m. to 7:30 pm at the Anderson Impact Center! The celebration will include a Juneteenth flag raising and proclamation presentation, outdoor vendor booths, a voter registration table, and great food! Register below!
https://secure.qgiv.com/for/junfisfr/event/831233/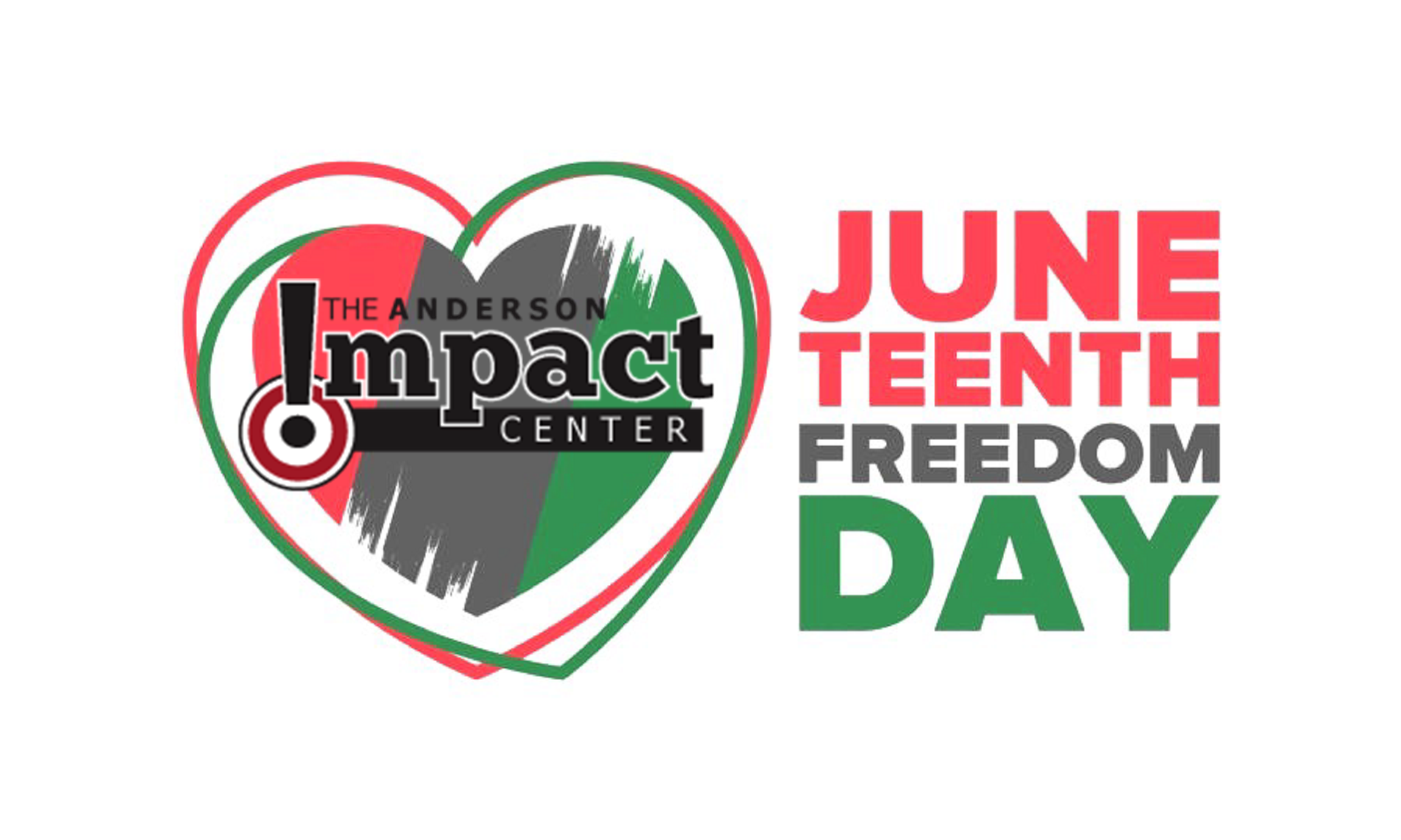 special thank you to our event sponsors!
IN-KIND DONATIONS FOR THE EVENT: